What Pressures are Distribution Center Managers Facing in 2017?
The annual Logistics Management Warehousing Survey is in - and the results are interesting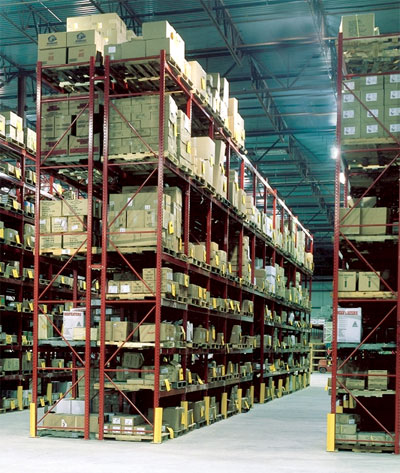 In Logistics Management Magazine's 2017 Warehouse/DC survey, there isn't a lot that will surprise people on the front line of order fulfillment, storage, logistics and distribution management. As it has been for a while, e-commerce is driving the train, and its effects cascade into the rest of the business.  What are the major takeaways?
Distribution operators are investing in IT/software, in people, in materials handling equipment
Even if your operation isn't in the ecommerce sector, this trend will affect you. According to a Department of Commerce February 2017 report, total e-commerce sales for 2016 were estimated at $394.9 billion, a whopping 15.1% jump over 2015. This trend isn't going away, and its demands affect everyone in order fulfillment because technology, resources, and labor pools are being deeply tapped.


What's driving concerns?
The survey asked respondents to reply on the following issues, weighted by level of importance.
Safety: 82%: This is a category that scores highly every year, and with good reason. Warehouses present a variety of dangers, from forklift safety issues to falls to electrical dangers. These safety concerns are ongoing, even with automation in place that attempts to remove people from harm's way in many instances.
Cost containment 75%: Always an issue in every business, costs are an issue for distribution simply because the business is sometimes seen by management wholly as a cost sink. While we disagree with that viewpoint, it puts stress on distribution managers to find ways to demonstrate more value on less capital investment. See: A Quick Guide to Warehouse Cost Reduction
Company growth: 72%
Training: 62%
Throughput: 61%: The issue is exacerbated by consumers who have grown used to next-day – or even same-day shipments by major eCommerce retailers. It's difficult to increase throughput in an operation without significant thought and rework, but it can be done with a combination of processes, training and equipment.
Labor availability: 53%: This is a major factor for many distribution companies. There are two issues: (1) In many dynamic markets, the boom in eCommerce distribution has created labor shortages. Good order pickers, packers and other warehouse employees have many options. See In Tight Labor Markets, How Can Warehouses Thrive?
Capital availability: 51%
Cycle times: 49%: Warehouse managers singled this out as a critical metric (it's comprised of dock-to-load time, internal cycle time, and total cycle time). Reducing cycle times is critical because it helps companies identify inefficiency practices and increase shipping efficiency.
Hours of service: 38%
A presence in global markets: 36%
Ergonomics: 36%: Ergonomics is critical to distribution centers because so much of an operation's cost is focused on labor. Poor ergonomics reduces labor efficiency, feeds turnover, contributes to injuries and pumps up error rates. See: A Quick Guide to Warehouse Ergonomics, Ergonomics 101 in Plant Expansions.
Environmentally sustainable: 36%: Aside from its environmental impact, sustainability is specifically related to energy consumption and cost reduction. Efficient facilities may also be subject to tax credits and corporate image. See – Interview: Factors for Distribution Center Sustainability
Multi-channel function: 31%
Trading partner collaboration: 27%
Facility consolidation: 24%
Smaller, more infrequent orders: 23%: Slow and infrequent movers absorb a disproportionate share of labor and resources. Reducing these impacts should be done thoughtfully and carefully. See Order Picking and Slow Movers
Outsourcing (3PL): 12%
Final thoughts
As these trends continue, companies in the eCommerce space must find ways to stay competitive with nimble startups, well-funded international brands, 3PLs and omnichannel brands. Companies outside that space should pay attention to advancements in technology, equipment and methods to benchmark and improve their operations. The key takeaway is that there are challenges, as you can see above, but many are opportunities for you to improve your warehouse and create sustainable advantages for your operation.

---
Scott Stone is Cisco-Eagle's Vice President of Marketing with more than thirty years of experience in material handling, warehousing and industrial operations. His work is published in multiple industry journals an websites on a variety of warehousing topics. He writes about automation, warehousing, safety, manufacturing and other areas of concern for industrial operations and those who operate them.
What can we help you with?