In Tight Labor Markets, How Can Warehouses Thrive?
Same-day shipping trends and robust economic growth have stressed labor markets in many areas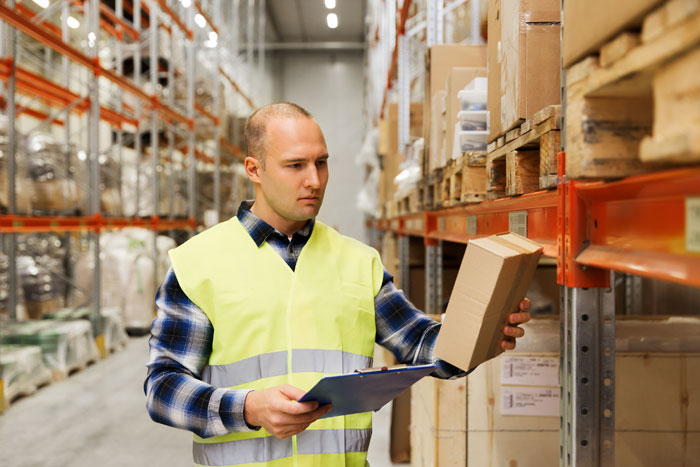 Distribution is growing — booming, some would say — particularly in larger markets. This tend is being driven by many factors, including a sustained economic recovery and low unemployment rates. Also, e-commerce powers like Amazon are in the midst of one-day or same-day delivery guarantees that require larger, more capable distribution networks that can serve major markets faster and usually within close proximity. These factors help to create stress on labor shortages in these cities, as newer distribution facilities open and existing ones expand. Add to that, the ongoing woes with skilled labor and a generally aging labor force.
How can you cope with a tight labor market?
Labor is always an issue in the distribution business. How can you ensure you have a quality work force?
Collect and understand the numbers: The balance between enough labor to operate efficiently and too much to operate profitably is the constant challenge for many warehouse operators. Seasonal spikes can be anticipated and dealt with, but consistent growth is more challenging. You'd like to maintain constant staffing levels. The key is to understand that in every operation, there are regular, fluctuating workload variations. Those can be by day, month, or week. They can even fluctuate by the the hour, and they should be predictable over time. Collect enough information to understand them and staff for them.
Automate: Automate tasks in ways that reduce labor demands without curtailing flexibility, accuracy, or efficiency. Automated warehousing lets you cope with high competition for labor by cutting back or eliminating the total number of jobs needed to execute your business. In areas like picking, sorting, palletizing or packing, a number of automated solutions free up people and reduce demands for headcount. We've seen many companies automate partially when capital expenditures won't allow for fully automated systems. Finding ways to target critical, labor-intensive processes can serve to relieve labor stress as well as reduce operational expenses.
Vary the routine: Warehouse work can be extremely repetitive, which results in people leaving for something as simple as a change of scenery. To reduce this issue, cross-train employees to do various types of work, and rotate jobs when it's feasible. Job rotations keep people engaged, and also improve the overall quality and versatility of your work force, so it pays off in more ways than one.
Pay for play: Economics 101 tells us that when a commodity is in demand, it becomes more expensive. This is obviously true of distribution center labor, as you are often competing not only with other DC's, but also with other jobs that pay in the same range. As new warehouses open in large cities, with higher wages, it becomes imperative to keep pace with wages. Since it's much easier to retain employees than it is to hire new ones, adjusting pay to reduce departures can be a decisive advantage. Paying a good order picker or forklift driver more is much easier than replacing that person, and ultimately less expensive. Instability is far more expensive than extra wages, so it's usually worthwhile to be more competitive. More information: how to create a warehouse incentive pay program
Nurture your talent: Beyond compensation, people stay at jobs because they want to feel valued. Training and education programs and mentoring are good ways to help your people grow in their jobs, advance in the organization, and feel valued. When they're learning skills and spending time advancing, guess what they aren't doing? They aren't finding another job. Other indirect benefits include the fact that while you retain them, they're becoming better employees.
Hammer on processes: Reducing the need for labor is critical. It's also smart, since it helps you operate better. While automation is one way to reduce the need for as many people, process enhancement can do the same. Find repetitive work, areas where there are high error rates, returns and re-do's, and attempt to understand the root causes. Once you do, you may find that you can reduce your returns department or quality control teams.
Location, location, location: The competition for labor is most intense at major distribution hubs, like Dallas, Atlanta, Memphis, Houston or Chicago. This is due to access to millions of consumers, transportation systems, and freight carriers. This further increases competition for the available labor pool. Many industrial operations locate in rural areas with easy access to a major market to reduce competition for employees. But this strategy is in a double-edged razor: competition for labor is lower, but the labor pool is smaller. If your needs grow, will there be adequate labor in the region to sustain your operation?
A combination of intelligent automation, retention programs, process improvement, and good management will help you work at peak efficiency in a tight labor market. Good employees who feel valued and are fairly compensated are a competitive advantage. Making sure you keep them should be a top business priority.
More information

Tags: distribution centers, labor management, labor shortage, skills gap
---
Scott Stone is Cisco-Eagle's Vice President of Marketing with more than thirty years of experience in material handling, warehousing and industrial operations. His work is published in multiple industry journals an websites on a variety of warehousing topics. He writes about automation, warehousing, safety, manufacturing and other areas of concern for industrial operations and those who operate them.
What can we help you with?