To Move Your 3PL Forward, Harness the Power of Data
3PLs that unlock the data in their warehouse offer better service and support for their clients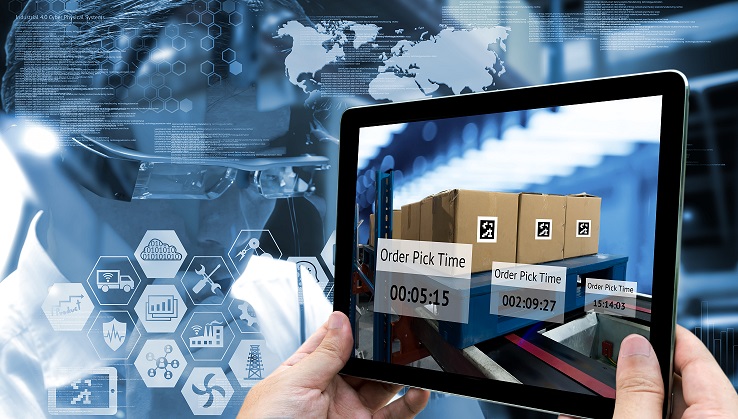 3PLs frequently serve as the central communication conduit between shippers, carriers, regulatory agencies and other supply chain participants as cargo moves in-bond and from port-to-port. As a result of this pivotal role in the marketplace, they are uniquely positioned to view scenarios that address the best methods to move goods as well as data. Innovative 3PLs are demonstrating that moving information better—re-purposing data, improving accessibility, enhancing visibility and supporting the latest data standards—helps move freight better.
Data platforms for better efficiency
Data savvy 3PLs are bringing shipment planning, execution, import and export document generation and back-office accounting functions together on a single platform. The ability to facilitate the collection of shipment information from multiple parties and to leverage shipment-related data to populate accounting systems helps significantly to improve accuracy and increase productivity. Also, shipment information can also be repurposed to satisfy any number of customs and security-filing related submissions. With global regulations on the rise, this is of key importance to 3PLs who operate across different divisions, geographies and borders.
Easy access to critical information
Leading 3PLs are gaining business by offering a virtual data port that can be easily accessed by a shipper's ERP system. 3PLs who have a connection at-the-ready are more likely to see proposals turn into contracts and invoices into receivables. In addition to receiving data from target ERP systems, success also lies in transmitting data back to leading ERP solutions. In order to extend command of their operations and truly streamline information exchange with logistics partners, 3PLs must leverage connectivity that is bi-directional.
The right type of visibility
Successful 3PLs are enabling systems that actively anticipate scenarios and generate exception-based alerts or compliance notifications based on missed shipment milestones or quantity deviations with user-defined tolerance levels for resolution. They are also giving end customers role-based visibility into data and role-based access to documents, and proactively providing data in a way that is customizable.
The right data formats
Both industry change and technology evolution continue to drive new data standards, and many 3PLs are moving to updated data standards to make better use of information. Many of the newer
formats are championed by industry modernization programs and associations that are now open to 3PLs. The air cargo industry is a clear example of this trend as the 3PL moves to adopt standards that were once only open to carriers. Tools such as e-Freight bridge the gap between old data standards and new formats with little effort. 3PLs are also moving from Cargo-IMP to Cargo-XML enabled technology or other eAWB solutions to take advantage of the benefits of a paperless airway bill.
No discussion would be complete without addressing Electronic Data Interchange (EDI) and similar formats that have been refined over a number of years. Some larger businesses have made substantial IT investments to build and maintain their own EDI systems—and proprietary data standards—but can find they wrestle with too many IT challenges when their core competency is in moving freight. Successful 3PLs have embraced EDI and are continuing to make the transition to frequently used standards. Businesses have a number of options as to how to implement EDI and are leveraging a number of tools to enable connectivity including web to EDI forms, data extractions and many others.
Bringing it all together
The task of the 3PL is two-fold: to move freight and to move data; however, it is not necessary to adopt a big data strategy to thrive in today's marketplace. Market leaders are carefully analyzing current, past and potential future business and selecting operational segments where better data management makes sense and can speed the movement of freight. Given the central position they play in the supply chain, as the hub of bi-directional information exchange with multiple types of supply chain participants, 3PLs are prime candidates to derive benefits from technology, pass cost savings on to customers and realize the critical gains that are essential to success.

Tags: 3PL, data, logistics, Material Handling, Supply Chain, supply chain operations, Third Party Logistics, warehouse
---
What can we help you with?