Shoptalk: Choosing the Right Flexible Conveyor Skatewheel
What's the load like, in what type of environment, and how often is it used?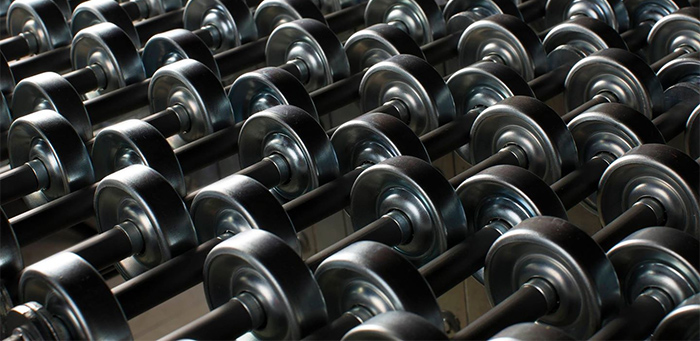 In this installment of Cisco-Eagle's Shoptalk series, Denise, who works in our systems integration group, explains how to select the proper skatewheel for your flexible conveyor. You can use flexible conveyors at docks, shipping areas, packing departments and other places where temporary, mobile conveying is needed. You can extend, retract and roll them to fit into spaces where fixed conveyors aren't practical.
Flexible skatewheel conveyor extends, flexes, and adjusts. The most typical application is at a dock for loading and unloading trucks, but flexible conveyor offers you many more options for placement given its ability to curve, bend and (of course) flex. Many models are able to fully curve 360 degrees.
Denise, an employee-owner in our systems integration group since 2015, reviews these skatewheel options and why you should specify each type, and in what applications.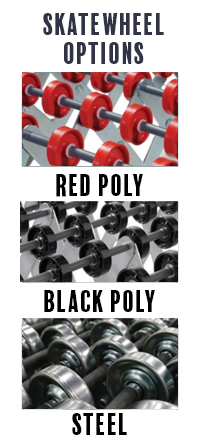 Flexible skatewheel conveyor gives you three 1.9″ diameter wheel choices – Red Poly, Black Poly, and Steel. The skatewheel you need depends on what you're conveying, where and how. All of these wheel types have their place. Let's analyze these wheel types, and why you would choose them.
Red poly skatewheels with nylon bushings offer medium durability—and are your most economical option. Because they have lower flow speeds, they'll require steeper angles to move the load. They're great for short conveyor runs and humid areas where moisture is factor.
Black poly wheels are made with high-density polymer and are built with durable steel ball bearings. They don't require as much incline to move the load as nylon wheels. Because they're lighter than steel, they provide less resistance and move the load fast. Poly wheels are ideal for packaging machinery or lightweight loads like parcels or totes.
Steel wheels are zinc-plated and fitted with steel bearings for excellent durability, which makes them the best choice for high-volume applications like truck loading or shipping-receiving areas. They fall in the mid-range on flow speed—which means they don't need a steep angle to operate. They cost more than black or red poly wheels.
Comparing skatewheel types
| | | |
| --- | --- | --- |
| Wheel and Bearing Type | Durability | Flow Speed |
| Steel with Steel Ball Bearing | High | Medium |
| Black Poly with Steel Ball Bearing | Medium | High |
| Red Poly with Nylon Bushing | Medium | Low |
You can always contact us for help from an expert like Denise when it comes to conveyor applications. We're happy to walk you through the process and help you get the best solution for your application.
About Shoptalk
We're driven to help you identify, specify, and implement the right products and systems for your operation.
Every full-time employee owns shares in the company, is provided detailed financial information, and is trained to provide exceptional service. We think owners provide better service, and we can back it up. Our Shoptalk content is a series of informational posts, videos, and other information. We are empowered to get things done for you, and Shoptalk is just one more way we prove it every day.
See also:
---
What can we help you with?