Machine Guarding For Maximum Protection
Guard Robots and other automated systems with high-security barriers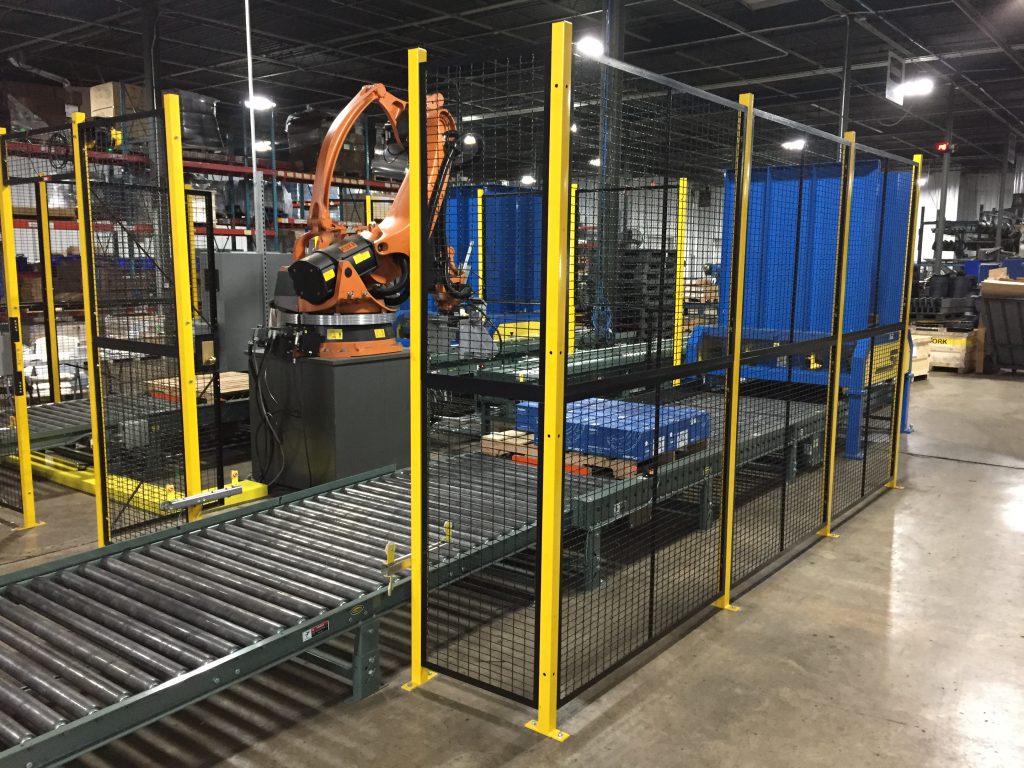 Automated equipment was a fast-growing sector before the pandemic, but is gathering more momentum and acceptance as companies face labor shortages and increased demand. Forging a more efficient environment means embracing automation–it's inevitable.
With more instances of machine and man working together happening every day in a warehouse, one factor any facility wants to target is keeping your workers safe around this new automation. While education and training are important routes for this, implementing safety systems also adds protection. One way to not only protect your workers but also your investment is by using machine guarding systems.
Machine guarding automated equipment
As required by OSHA, the need to install at least one guarding mechanism in place is a must for any facility floor. Of course, you also prevent severe accidents and injuries, making the automated or machining areas guarded more comfortable for your workers to spend time in.
New frontiers lead to new hazards
With automated solutions and systems pushing warehouses and DCs into new forms of efficiency and production, the rate of adoption is continuing to grow. With this comes new exposure to potential hazards as a result of new motions and actions that take place within these systems. Rotations, actions such as cutting and punching, and bending movements can all lead to possible situations where an employee who is close can get caught off guard. There's a reason machine guarding lands in the OSHA top 10 for safety violations every year.
Barriers with access are key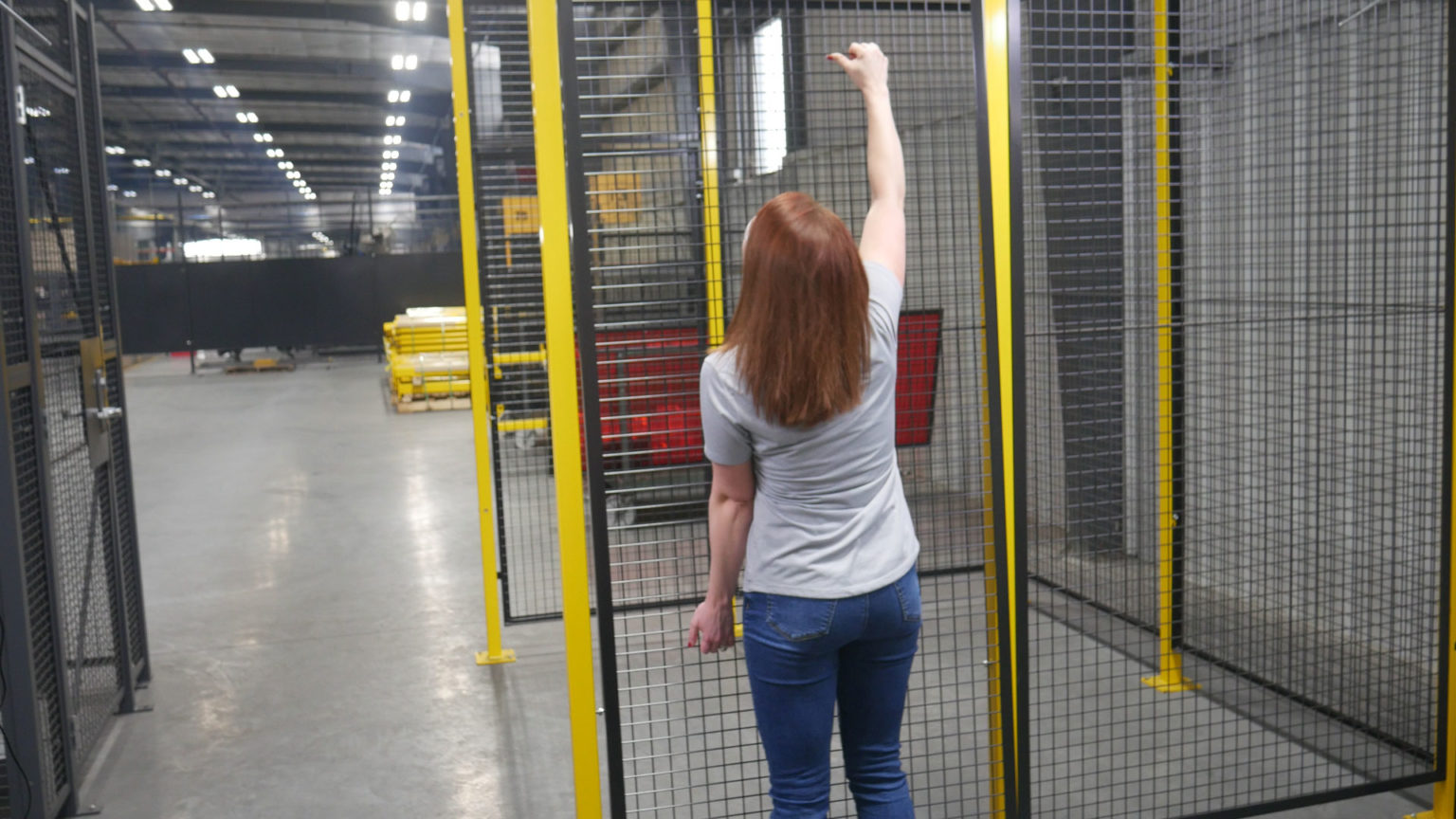 So you know that adding automation to your facility can improve operations tremendously, but also adds new safety considerations. What is your best way to protect those that are involved in keeping your automation up and running? You could floor tape or signs, and also you should be looking at implementing new education/training avenues so that you are compliant and everyone is aware of the dangers. Another way to erect barriers.
Outfitting your facility with protective barriers such as wire mesh is a customizable way to shield workers from point-of-operation hazards and the dangers they produce from rotating parts, flying chips and sparks. By setting up some physical barriers to protect man and machine from possible accidents, you're ensuring that both valuable assets can work together while keeping the odds in your favor.
You can also add safety interlocks that shut off machinery when opened.
Why a wire mesh machine guard? Wire mesh is always on duty, unaffected by power outages, machine failure, or electrical issues. They also prevent people from entering into an area where automated equipment is present if you don't want them there.  Wire mesh is also extremely versatile and resistant to the day in day out dings that come from protecting moving automated equipment. Customizability is their secret; being able to move and place your protection in the right configurations around your machines is a key way to prevent injury or damage. Each shop floor is different, and the ability to provide machine guarding barriers that work and flow with each floor need is a definite advantage.
Woven or welded: which works for you?
They both will!
But really, the differences between both aren't much compared to their combined strengths. Woven is more of the traditional industry standard with 2″x1″ mesh openings, and welded are the more modern version at 1-1/4″ x 3″ mesh openings. If your operations are moisture heavy, welded wire resists rush, but automated systems tend to be installed in dry areas. The ease of customization is evident the minute you start designing a guarding system, from adding solid panels to picking the height. Specific colors, doors for access (hinged or slide out),  and even locking latches are more items you can add to your system for complete integration
Taking its cue from the advancement of automated machinery is an advancement in the ease and installation of machine guarding equipment. Upgrading installation time, adding strength and stability, and added features for quick change-outs make the latest versions of machine guarding products even more accessible and efficient in their protection.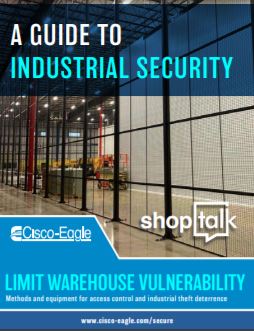 Download Our Industrial Security Guide
Every facility fights a constant battle to keep its equipment and product safe and secure from theft. You want to maintain access for high-value items while also limiting availability to only those that really need to handle them. Our new guide to industrial security is here to help you find the right security options to fit your operations.
---
What can we help you with?