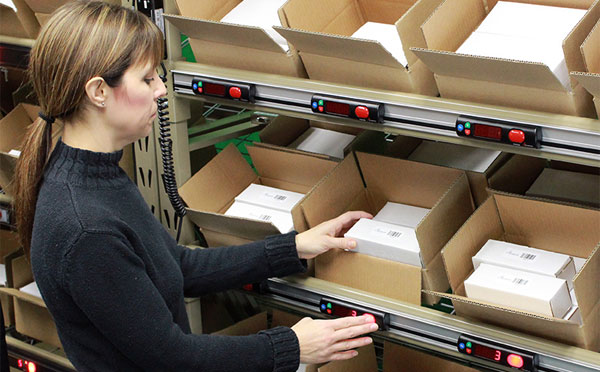 Light-directed picking is the heavyweight champion when it comes to productivity gains, order picking speed, increased accuracy, and ease of operator development.
Because it's 100% hands-free and requires no headpiece, it's also highly flexible for many challenging fulfillment operations. We've compiled ten ways to analyze your operation to determine if these systems would be a fit for you. Obviously, more specific information will be needed, but this should get you started.
We spoke with Lightning Pick's Dave Broadfoot about the best ways to ensure you are making a good pick-to-light decision.