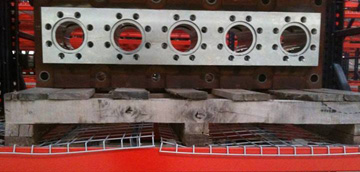 Is this an unevenly distributed load? Concentrated load?
Line load? Point load? Load of something really heavy?
We have stressed this before: rack loads aren't just simple weight vs. structure. The dimensions, shape, and size/density of the load as it sits on storage racks is absolutely critical to safe, effective warehouse storage. Our friends at Nashville Wire recently released an excellent piece that helps define the load types and how you can avoid incorrect or unsafe rack loading.