How Distribution Centers are Working to Reduce Costs
In Logistics Magazine's 2014 annual DC survey, 96% of DC's report they're taking active cost cutting steps. Here's what they're doing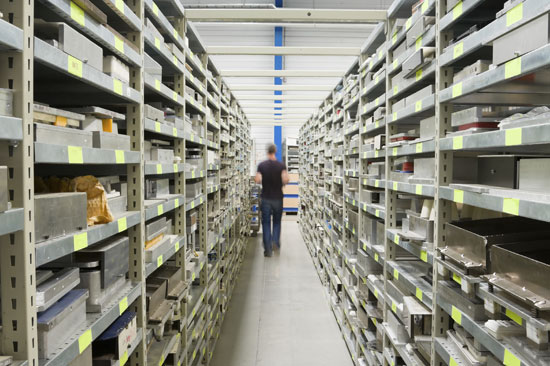 This year's Logistics Management magazine distribution center operations survey has an excellent analysis of recent warehousing trends at a national level. One of the more intriguing (and perhaps helpful) questions, was on the actions DC operators are taking to lower operating costs.
When it comes to those costs, the pressure is always on. Particularly in those unfortunate companies where the distribution center is considered just a cost, not a chance to add value. Even if you are hitting cost targets, you are probably interested in reducing operational costs without reducing effectiveness.
The results: 96% of DC operators are taking action to reduce costs
That's up from 92% in 2012 meaning that the push to cut costs has gained momentum. The types of actions distribution center operators take to reduce costs are interesting and instructive. What are you doing in this area?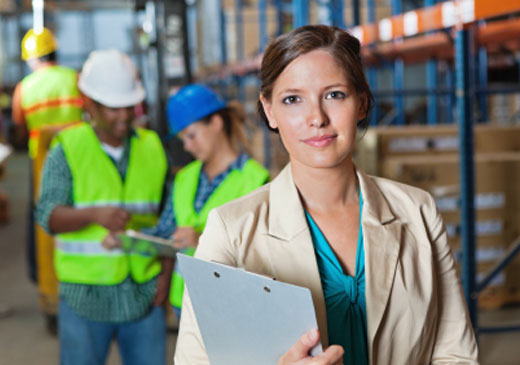 Improving warehouse processes: 68%
This is a highly popular answer and it should be. Process changes take time, energy, and employee commitment, but require nothing as extensive as facility layout changes and IT or automation investments. Often, process improvements eventually lead to those capital investments, but they are the best place to start. Best practices should include changes in processes that directly affect cost structures.
These might include:
Consistently measure and benchmark. We have information on the potential KPI's here, and ways to find benchmark partners here.
Implement advance shipping notice programs. These programs are easy to implement. When you do not have adequate dock doors for incoming shipments, you burn time and money trying to arrange things for receiving while trucks wait. Most shippers and carriers are capable of providing these notifications. This would work well in tandem with programs that outline to vendors the way you would prefer shipments to arrive, so that they take less time (and cost less) to receive.
Reduce touches. It's common sense that reducing touches (or transactions, as one of our clients says) is a significant cost reduction strategy. While a WMS system can be key to this, you can also utilize other techniques in picking and packing to accomplish this. Find ways for orders to be accessed the fewest number of times possible.
Focus on the process, as much as or more than you do on people. Too often, operations managers believe that simply by pushing its average performers toward higher performance there will be better results – and lower costs – achieved. But the truth is that the trouble can be the process as often as it is the person.
Reduce packing area bottlenecks. Packing areas are sometimes ignored, or not improved like picking processes are. Don't let that happen to yours.
Focus on security. Even if you don't suffer from pilferage, all major studies indicate that secure operations operate better than less secure ones. Adding security usually means adding efficiency because of the way it allows companies to examine processes. It also encourages employees who might have theft on their minds to move elsewhere.
Improving inventory control: 60%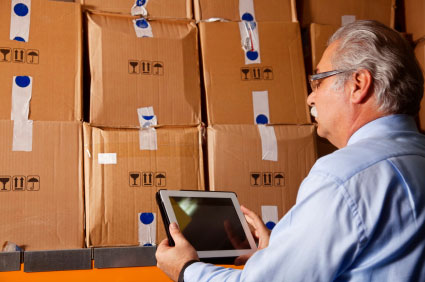 Typical methods include:
Cycle counting: Cycle counts are like a good multivitamin: you'll benefit from a number of angles. In terms of inventory errors, they'll start to help you shape the picture you need to track down the problems in your operation and reduce levels of inactive or low activity stock. These counts reduce costs by honing in on shrinkage issues faster, by helping the system to be more accurate, and by reducing expensive annual or twice-annually inventory counts.
Check your safety stock levels: Rather than a typical rule-of-thumb approach, try to make decisions based on historic data. This can be difficult, as there is always a fear of letting inventory levels dip too low, but it is always worth reviewing.
Pay particular attention to excess inventory: It's often neglected. You can make some money by selling it, but the real value is in obtaining information on why the inventory became obsolete in the first place. Failed business models can be identified in the process so that you accumulate less of it over time.
Consider inventory optimization systems: These systems are usually independent software that can take data from WMS or ERP software and provide you with more information. Software systems like WMS aren't usually configured to handle the type of information that an inventory optimization tool can. Good tools will take demand variations, when to replenish, and held inventory levels to help you decide the right amount of stock to carry.
Use the Pareto system: Focus first and foremost on the most important, highest need stock – the 20% that accounts for 80% of your inventory dollars. All SKU's aren't equal. Don't try to treat them that way.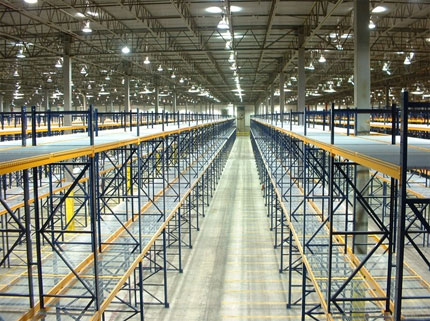 Changing rack layout/configuration: 49%
Rack layout and warehouse costs are intrinsically linked.
In fact, an ineffective layout may be the biggest dollar drain in a typical DC, since it means that your most expensive commodity – labor – will expend more effort to get anything done. The right layout can reduce labor costs while the wrong concept can be a nagging efficiency drag. An ineffective layout, where storage areas are incorrectly used, increases labor costs, product damage, and putaway time. Poor rack layout causes more errors, and potentially shipping issues and returns. There are several pieces I can point out for layout/productivity advice:
The logic of layout – a good piece on the frame of mind you need to layout your facility properly.
Go outside the box: If you'd like to try something radically different, check out the "Fishbone" warehouse. It's not for everyone, but university researchers have studied the method and report here on its potential.
Selectivity vs. Storage Density: choosing the right type of rack is critical.
Measure storage efficiency: Obviously, if space is an issue, using the vertical cube more effectively can reduce costs by consolidating storage. Measuring your storage efficiency is a good way to get started.
Reducing staff: 33%
Almost everything in a distribution center revolves around labor. How much is needed, and how little can you get away with to maximize your effectiveness and minimize costs. DC's don't usually have large material consumption the way manufacturing does. They run on people, time, and effective use of them. You can't appreciably reduce warehousing costs without reducing labor costs.
What are some ways to go about that?
Look at automation. Yes, automation is expensive, but over time the reason you do it is that it's less expensive than more labor. A palletizing robot is costly. An added shift or frequent overtime is more costly.
Reduce employee turnover costs. When compared to constantly replacing, retraining, etc., the costs of a good retention program are minor.
Weed out poor workers, improve average workers, and provide elite workers a reason to stay: It's counter-intuitive to pay more to reduce costs, but losing an effective picker, packer, or receiving employee is far more expensive than paying more for high levels of performance. Skilled and motivated workers make more because they, like automation, are worth paying for. Find ways to pay incentives to your performers and keep them satisfied. Give them bonuses and perks based on hitting numbers. At the same time, the poor performers can't be tolerated – you must improve them or weed them out. Measure performance and constantly work on getting everyone up to standard. To do this right, according to this Weber Logistics article, you must: (1) Set fair and accurate standards; (2) Make sure your program is simple to administer and measure; (3) Make it comprehensive, revolving around the "big four" of attendance, quality, safety and productivity; (4) You have to calculate the ROI. Paying bonuses and perks to retain your best people is an effective cost reduction strategy.
Improving warehouse information technology: 38%
This tends to skew toward enterprise-level systems, WCS, and WMS. If you aren't utilizing these systems, would they make sense for you? Are you using spreadsheets or software to determine inventory slots?
Using a 3PL: 13%
Depending on your situation, using a 3PL is a great option. If you believe that your company's core mission truly isn't warehousing, and that you cannot add value doing it, consider a 3PL. Your brand is at stake when bringing in a 3PL, especially if they will be shipping to your customers, so this is a step you should consider very carefully.
For more information on this survey, visit Logistics Management magazine for a comprehensive look at all the factors in this year's survey.

---
Scott Stone is Cisco-Eagle's Vice President of Marketing with more than thirty years of experience in material handling, warehousing and industrial operations. His work is published in multiple industry journals an websites on a variety of warehousing topics. He writes about automation, warehousing, safety, manufacturing and other areas of concern for industrial operations and those who operate them.
What can we help you with?