Digital OSHA Incident Reporting: Mandatory and Coming Soon
New federal regulations call for many employers to electronically submit injury and illness data. Here's how to cope with these rules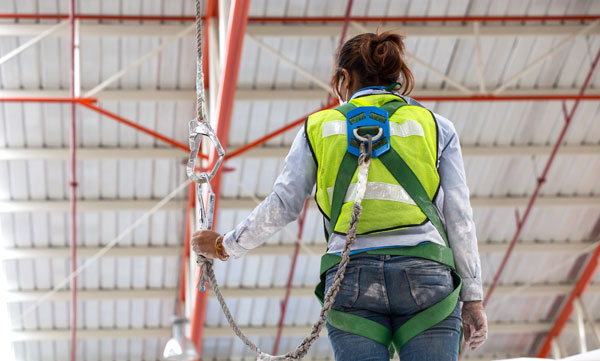 If you are a safety or EHS director, you probably knew this was coming: starting January 21, 2017 certain companies will be required to electronically submit their injury and illness data. This is data these companies should already be keeping, so the requirement isn't so much about new record keeping as it is updated methodology.
Who's affected?
Eventually, most companies with more than 20 employees will need to begin digital reporting over the next 24 months.
Companies with at least 250 employees are required to utilize an electronic system for their 2016 Form 300A by July 1, 2017. These larger companies will be required to submit all 2017 forms (that's 300A, 300 and 301 forms) by July 1, 2018. Starting in 2019, that electronic information has to reach OSHA by March 2nd each year.
Companies with 20 to 249 employees who are in specific high-risk industries (construction, warehousing/storage, trucking, and manufacturing —  see full list) are required to submit their 2016 electronic data (form 300A) by July 1, 2017. Their 2017 300A info must be sent electronically by July 1, 2018. Starting in 2019 and moving forward, that information has to land electronically with OSHA by March 2 each year.
Companies with fewer than 20 employees aren't listed as affected by these rule changes.
What about state plans? OSHA state plans have to mirror these rules within 6 months of publication.
Why is this happening?
This is about data. The agency wants to ration its limited resources more efficiently, so it's trying to use "big data" to drive those efficiencies. With a limited number of enforcement personnel, it's hoping that better information will help it focus on the most important issues and industries more accurately. Some of the new electronic data may be posted on the OSHA website in some forms. The amount of data required will vary depending on the company size and industry type. OSHA is trying to do more with less, with this rule.
These regulations are probably going to push you in a direction you needed to go
New rules mean new challenges, but remember that this is fundamentally a chance to improve your processes.
Safety directors and management personnel shouldn't be spending a ton of time doing data input, so moving to electronic data capture should be helpful for them. When your company has this type of data, you can use it to target and reduce safety problems faster and more accurately. That's similar to OSHA's goals for enhanced use of its resources.
"The time saved by electronic reporting is important for safety reasons," said Scott Brothers, Vice President of Sospes, a company specializing in electronic reporting software. "Being slow to respond might mean financial penalties in the form of lawsuits, higher insurance premiums, lost working days, and regulatory penalties. You have to report this data electronically now, but you probably should have been doing it all along. This is a good chance to improve processes and should eventually be a boon for safety directors."
More information
Video: Sospes digital reporting software:

Tags: compliance, construction, Manufacturing, OSHA, regulations, safety issues, software, sospes, warehousing
---
Scott Stone is Cisco-Eagle's Vice President of Marketing with more than thirty years of experience in material handling, warehousing and industrial operations. His work is published in multiple industry journals an websites on a variety of warehousing topics. He writes about automation, warehousing, safety, manufacturing and other areas of concern for industrial operations and those who operate them.
What can we help you with?