Moving, Reusing and Reconfiguring Conveyor Systems
A guide to facility revisions, moves and integrations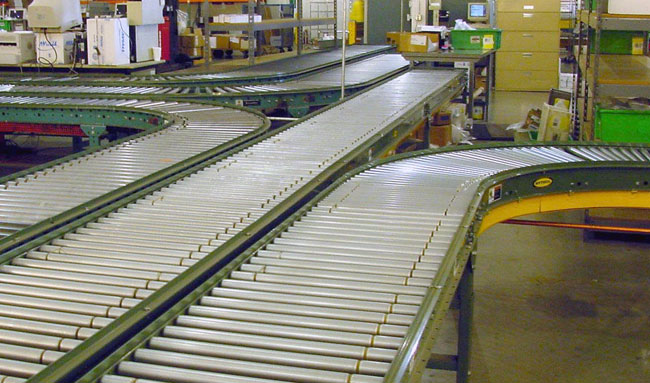 Some conveyors are specifically modular. They're meant to be moved around, plugged in and reconfigured. But most conveyors are semi-permanent, and occupy space for extended periods of time. When you want to re-use existing conveyors in new roles, move all or part of a system between facilities, or just reconfigure an area using the equipment you already have, you can save money, but there are some things to know to help ensure everything works smoothly.
Older conveyors, job complexity, supplemental parts/sections, the source of the used equipment and other factors can complicate the process. But, if you have viable machinery and an appropriate application, re-tasking existing systems can result in cost savings and an effective solution.
If you are re-tasking conveyors you already have, it's simpler because you already know the history of the equipment, where it's been used and how. You may know how much of it is re-usable and how much you can't use. Your challenges are fewer because you have the conveyors in hand and easily accessible. You probably have some documentation and perhaps drawings.
A checklist for re-tasking older conveyors
Now that you have the conveyor, here are some things to keep in mind as you move forward.
#1) Keep drawings of everything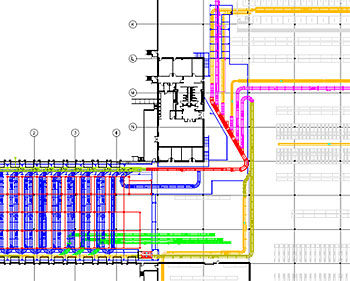 During the design process, drawings will save you time and headaches.
Even if you don't have drawings, try to find them or create new ones before you tear out existing conveyors. If you are buying new ones, ask the seller if they have them. If you can track down the manufacturer, request their drawings of each section. They may not have it, but it is worth asking. Keep in mind as you implement systems that you may want to reconfigure and re-use the conveyors over time, and retaining that information is worthwhile. Generally integrators (like Cisco-Eagle) retain drawings, so if you "inherit" older conveyor from a previous installation or from another facility in your system, and you know either who built it, or who originally installed it, there may be drawings available.
While you can certainly re-draw the old layout, that's time consuming and may not be accurate. But for the right situation, if the files aren't available, it may be worth your time. If you are tearing out an older installation, even a hand sketch that corresponds with labels may be useful moving forward.
#2) Stage and store everything together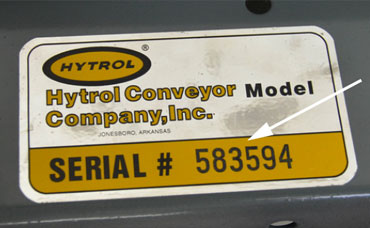 Don't lose track of sections, components, belts, etc. If you have the space, do it in such a way that you can easily access all of the conveyors and parts in an organized, sequential manner. Disassembling and reassembling conveyors can get complicated, so track and label as much as you possibly can to keep it organized.The biggest problem you can come across is losing track of what section is where and what belt belongs to which conveyor. Now, you can disassemble the entire thing, label appropriately and hope for the best when installing, but strategic dismantling will save you a lot of headaches, money, and time. Keep as many segments together as you can and focus on coordinating a plan for transporting larger runs. This is critical, especially considering reused conveyor could potentially be line-shaft or slave-driven v-belt, which could get tricky when dismantling and reassembling.
#3) Labels are your friend
Number and label the conveyors, then tie them to your drawings before you tear them out. You will want to label them in easy, visible ways so that you can find the needed sections faster and easier. This is essential preparation that you should do prior to dismantling the system. If the conveyor is coming from another site, see if your people there can do this for you. Once it's broken down, palletized, or stored elsewhere you will have to piece things together, so anything that helps you understand which conveyors are usable, which connect to the others, and which you can't use will be well worth it.
#4) Crate, store and ship it right
When you must pack and move conveyors, there are chances for damage, disorganization or lost parts. Pay attention to crating, palletizing and shipping. If you are moving conveyors between locations, it's important to organize and protect the equipment in transit and staging areas.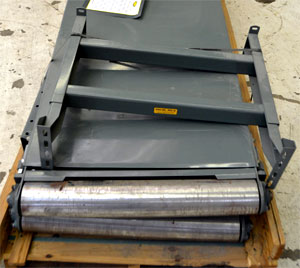 #5) Inspect, clean and recondition
Some of these conveyors may have worn-out parts or dead motors that you aren't aware of, particularly if they have been in storage or were moved between locations. Whether the conveyors came from an existing system, another location, or were purchased on the used market, always inspect it, clean it, and make sure it's running before you start the installation process.
If you have crews onsite, it's a great process to have someone uncrating, cleaning and inspecting as you work.
#6) Use installers who understand conveyors
If you hire someone to do this, it's best to engage a company that has conveyor experience and who can help supplement the line with parts or new sections as needed. It's difficult to make disparate types of conveyors, purchased at different times, and perhaps manufactured by different companies work together.  It's not impossible, but conveyor companies are great for helping you bridge gaps, add needed supplemental sections, parts, etc. We have in-house service and maintenance teams who specialize in facility reconfiguration, installs and more.
#7) Expect the unexpected
If you have been thorough about the design phase, have confirmed that all the used conveyors are operational, and have a plan for a new layout, there can still be issues. If something was mis-measured, there is always the chance that it throws off your layout. You can find that a single missing part can throw off your schedule. Building in time for these issues is important for entirely new installations. More time should be built in when you attempt to integrate new and old conveyors from various origins.
What you need to know about purchasing used conveyors
Most of this article discusses reusing conveyors you own. If you purchase used conveyors, here is the information you should acquire from the seller:
The models and specifications for each conveyor you buy.
Serial numbers. Some conveyor manufacturers (like Hytrol) have databases that provide all the spare parts, history, etc. of their conveyors filed under the serial numbers.
Maintenance records and history. Many companies don't log this, but it doesn't hurt to ask.
Any information on the previous application. This is particularly important when it comes to the environment the conveyors were installed. You want to know if it was used in moist, dusty, or corrosive conditions that could damage the conveyor's long-term performance.
Drawings and labels. If you acquire an entire existing system, these are sometimes available.
Packaging and crating. Get an understanding of how it's been handled, and how it will ship.
This information will help ensure the conveyors you are installing can handle the load, weight and intended application.
Final thoughts
The rewards of doing this right are a very cost-effective conveyor system. Some of the savings from used conveyors may be eaten up in installation or planning, but if done right, it's worthwhile. All the phases, from design to supplemental parts to installation need to be carefully planned. Our Field Services group helps companies execute these types of projects and are always around to help answer questions.
More conveyor resources

---
Scott Stone is Cisco-Eagle's Vice President of Marketing with more than thirty years of experience in material handling, warehousing and industrial operations. His work is published in multiple industry journals an websites on a variety of warehousing topics. He writes about automation, warehousing, safety, manufacturing and other areas of concern for industrial operations and those who operate them.
What can we help you with?