How your 3PL Can Meet Customer Demands
Meeting expectations will be key towards keeping your 3PL strong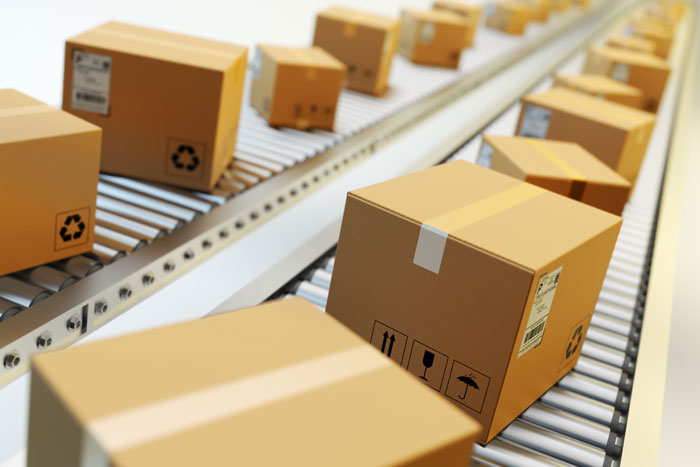 It's a good time to be in the third party logistics business. 3PLs are in demand with no end in sight as the warehousing industry copes with higher volumes, increasing e-commerce demands and challenging customer expectations.
This gives 3PL operators with a unique opportunity to build lasting relationships with key customers, suppliers, and retailers of their choice. However, this can also lead to an increased demand for quality service from warehouses and fulfillment centers. In order for 3PLs to succeed in this new environment, they must be ready to face increasing levels of customer and prospect expectations.
Consumers have been trained to expect same-day, next-day, precise service by the wave of  breakthroughs in web-based, e-Commerce, and mobile technologies. These advancements have helped spark the explosive growth of e-Commerce sales worldwide. For many 3PLs that are specializing in e-Commerce fulfillment, they've seen that business grow to become a main source of revenue. But this also means that order fulfillment must keep pace, and many companies are turning to 3PLs to meet those demands.
With growth comes expectations
In turn, these same advances are allowing e-Commerce customers to demand access to more data and information. Shoppers now expect to view an "endless aisle" of product options, in real-time, via their mobile devices. They also expect to be able to make purchases on the fly without concern, and enjoy a range of delivery options—sometimes even as soon as that same day.
E-Commerce fulfillment also entails an entirely new level of expectations with regard to processing orders. To succeed in this environment, 3PLs must become proficient in a whole new range of services to ensure their retail customers' brand images are presented properly. This includes everything from the box the item is packed in—to the pre-printed custom labeling, the package contents, the neatness of the packing and so on. In the area of package presentation, it is all about the details.
3PLs who can master the art of meeting and surpassing customer expectations will have an on-going strategic advantage. To achieve that, today's 3PLs must be able to do the following:
Build Seamless Connections with Multiple Sales Channels—Great e-Commerce fulfillment service revolves around accurate, real-time inventory, pick-up and delivery information. This requires integrations throughout the length of the fulfillment chain. If connections are faulty or information is inaccurate, this most basic of requirements becomes impossible.
Select the Right e-Commerce Engine—The right e-Commerce engine should be inexpensive, easy to integrate, and capable of working seamlessly with a WMS. Anything less could cost a 3PL valued customers or new business.
Adhere to the Highest Standards in the Fulfillment Process—A 3PL's customer is entrusting them with their most valuable asset—their brand image. It is important 3PLs handle every item as though it was their own.
Maintain Strong Relationships with Delivery Partners—In e-Commerce fulfillment, last-mile delivery services represent a significant challenge, as they are beyond a 3PL's direct control. Maintaining strong partnerships will be key to managing problems, lost packages, or damaged deliveries should they happen to occur. Never underestimate the power of strong partner communication—backed up by data from your WMS.
Provide Real-Time Visibility into Inventory and Order Shipment Status Worldwide—With the explosion of mobile devices, retailers are now expected to provide real-time product availability, delivery, and pick-up options 24/7. This duty often falls to the 3PL who must have the proper technologies in place to accommodate the needs of today's mobile e-Commerce shoppers.
In the end, building strong relationships and providing quality service will always be keys to a successful 3PL.  In these advanced times, choosing to highlight and exceed your customers expectations can prove a profitable undertaking.

Tags: 3PL, distribution center, logistics, Material Handling, Supply Chain, Third Party Logistics, warehouse, Warehouse Management, warehousing
---
What can we help you with?