Navigating Your Way to Warehouse Savings
What opportunities await your warehouse for improvement?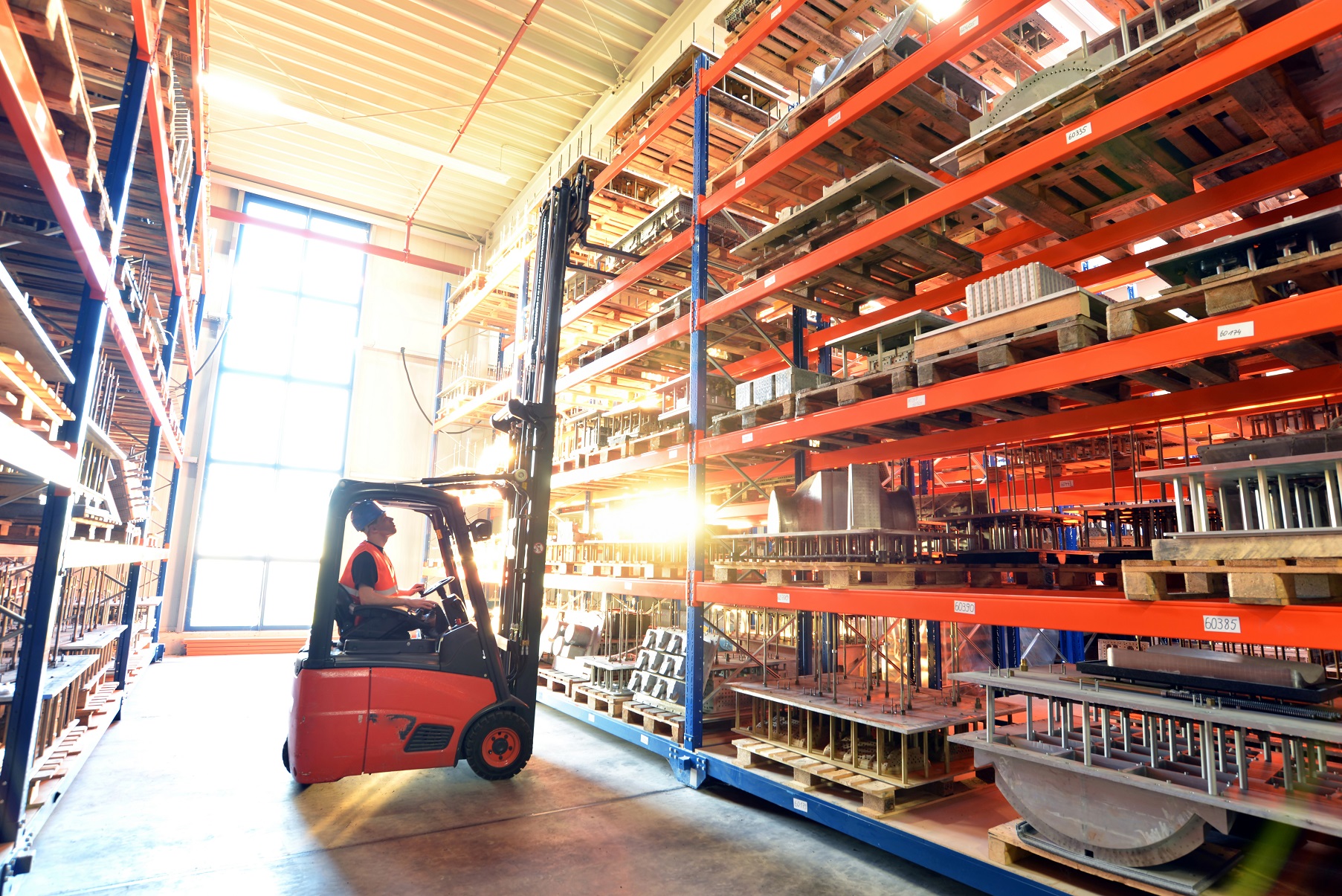 Today's warehouse managers are fighting growing inventory levels, dealing with increased SKUS, and managing higher frequency of tiny orders. Dealing with this daily grind many often have no time to find or fix operational issues. If your company is not fortunate enough to have a team of industrial engineers, you could be missing many opportunities.
The constraints
There may also be roadblocks to improvements including limited capital spend, lack of warehouse space, limited clear heights, wrong type of storage/handling equipment, insufficient warehouse management system (WMS) functionality, and a high number of temporary staff. These constraints are not going anyway in the near term. Spending for the year is likely fixed, space is not going to increase, limited capital has you locked into the current equipment, building, technology, and WMS, and adding full-time employees is more costly. How do you slot in improvements?
The best course of action is to find some time in the day to uncover low to no-cost improvements and identify critical enhancements/needs for next year's capital budget planning.  Empower your employees to identify ways to improve their operations, adding a suggestion box on the floor. The good news is there are plenty of opportunities to reduce your operating cost and increase labor productivity. We provide the following considerations.
Flow
The material flow and pick sequence in your facility should result in minimal travel. The order picking process typically has the majority of labor, and walk time can be 40% of the total time picking. If you are observing a large percent of walking in the pick area, there may be opportunities to modify the pick path/sequence. You must first understand the pick sequence and makes sure it is not resulting in backtracking and/or passing the same location more than once. If picking to a pallet, there may be other constraints to your pick path (e.g. building a stable load, product weight, etc.). Within your existing systems, you should be able to define/modify the pick path to reduce the travel time and increase picker productivity. Much of this enhancement requires the improved slotting of items within the pick area.
See: Ways to increase order picking speed and Why your order pickers should be more like fast food workers
The warehouse storage area is commonly the largest area (footprint) in a warehouse. While lift trucks are used for traveling to/from the warehouse it is still important to reduce the operators' travel. The best way to accomplish this with no changes to equipment/systems is to organize the warehouse by velocity. Storing the fastest items closest to the dock and slowest items in the back of the warehouse (and in the top storage levels), drastically reduces travel time. In addition, if your legacy systems can enable directed activities, then the operator can reduce search time during stocking and enhance the path for retrieving goods. In larger storage areas, the use of bridge bays/tunnels and cross aisles reduces the travel time and minimizes backtracking. You may be able to remove beams/uprights to create these efficient travel paths.
Methods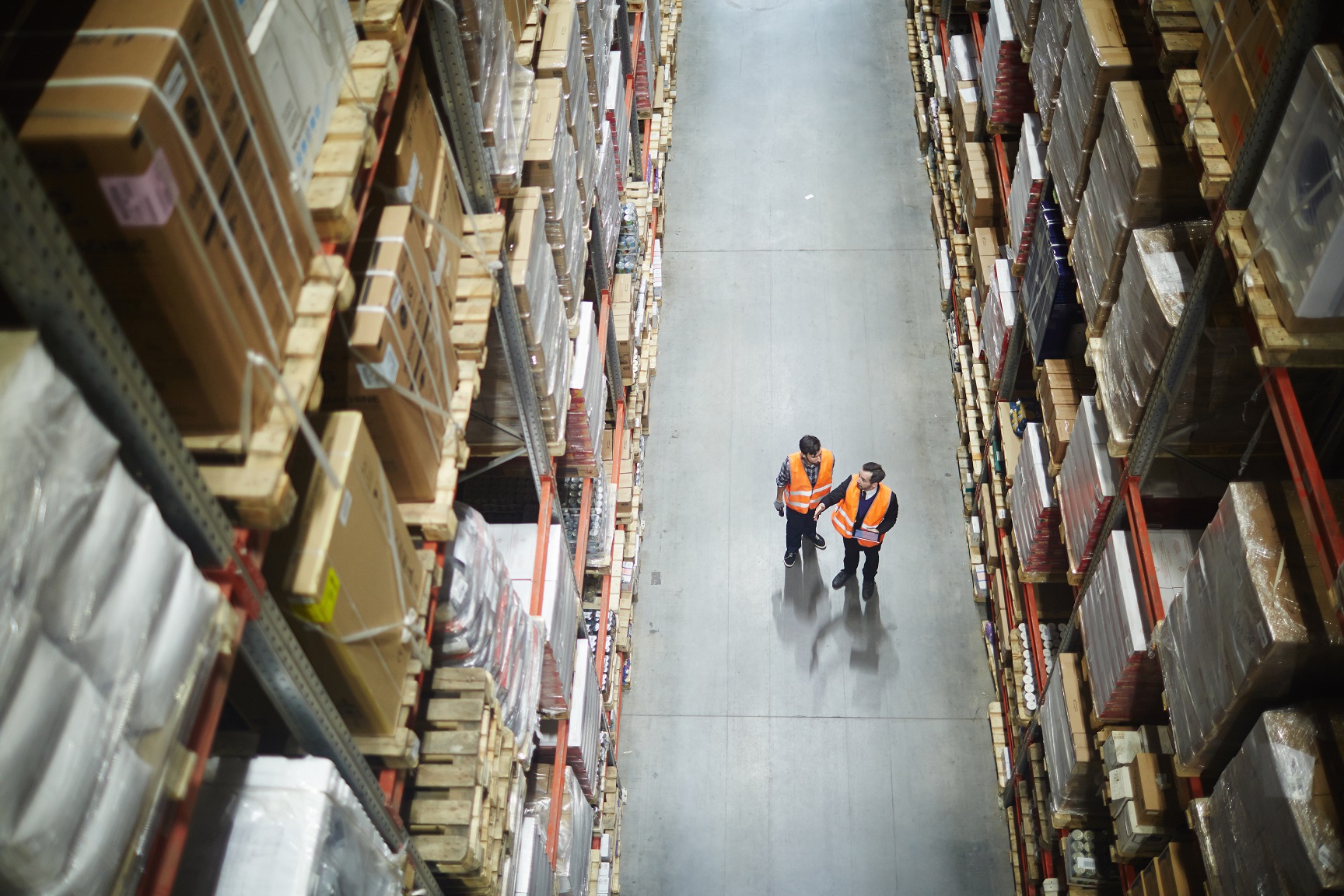 A review of the day-to-day methods can uncover many productivity enhancements and labor cost savings. You should have documented standard operating procedures and possibly process flow diagrams. By mapping the process, you can identify inefficient steps, delays, and repetitive tasks. Once identified, you can develop new procedures that streamline the process and reduce labor costs. Many improvements to processes require a change to your systems. Nevertheless, there are quality enhancements available by re-organizing the process steps and making tweaks to the operation.
One of the biggest method opportunities is with forward pick replenishment and not allowing the pick location to empty during picking. This issue increases if you have undersized pick locations for high volume items and not correcting this is costly. A contributing factor is often poor replenishment practices. One such technique is replenishing based on the daily order demand.  This might sound good, but the issue comes with the timely replenishment of these locations before the picking begins. A better practice is to replenish by item velocity, as required, to make sure the fastest items have inventory in the pick location. Depending on your shift strategy, it is also good to replenish the shift prior to picking. In addition, an order line should be picked from the location that minimizes pick and replenish labor. For example, picking a case forward pick location empty, when a full pallet of that item can be obtained from reserve storage to fulfill the order line.
Given the size of your operation, you may be able to manually batch pick smaller orders, versus walking a pick path with only one order. This method change is one of the largest sought after improvements. As mentioned, most high volume operations would need system/technology enhancements to ensure high accuracy levels. However, smaller operations can simply add a second-order (pick ticket) to a cart pick process and increase productivity by 30%-50%. This is especially true when batching one-line orders.
Slotting
Product slotting is the biggest hidden opportunity for reducing labor costs. Slotting refers to using the right-sized pick storage equipment and positioning to maximize the use of space and labor resources. While you might associate slotting with the purchase of a WMS or slotting program, the use of improved slotting practices requires no investment. However, on-going and frequent slotting may require the development or purchase of a slotting program, but the return on investment is typically less than 6 months.
By simply observing the picking process, you can identify high amounts of walking, labor congestion, and ergonomic issues. Ergonomic issues refer to operators continuously bending and stretching to locations to pick products. Ideally, the fastest moving items are located in the golden zone (between waist and shoulders). Typically, 80% of the pick activity is with only 20% of the active products. These top-moving products should be located in the most ergonomic locations and right-sized equipment to minimize replenishment labor. These products should be balanced across the pick zones to reduce congestion and further increase picker productivity.
Training
The clear understanding of the tasks to perform is critical for higher productivity and labor savings, and essential for facilities with high levels of temporary staffing. Simply put, operators who do not have a clear understanding of the process lead to time-consuming mistakes. A training program is essential and should include the following:
Simplify processes
Reduce manual processes
Mix up training methods – try classroom style or on-the-floor training, and see what works for each person
Use effective training materials/videos (make sure your standard operating procedures are clear and repeated)
Ensure operators know impact before and after their process/area
Ensure operators know the products
Consider team incentive or mentor programs
Continuously train
Facilities
Possibly the most unsought areas of improvements that impact productivity are general facility management. This includes signage, rack labeling, conditioning space, and lighting.
Proper aisle signage can be a major time-saver, especially for new or temporary employees. Having large, easily readable signs, and an easily understood location scheme makes a big difference.  Even with no barcoding/scanning, a quality location label ensures the operator is at the right location. All of this is essentially the map to navigate your facility.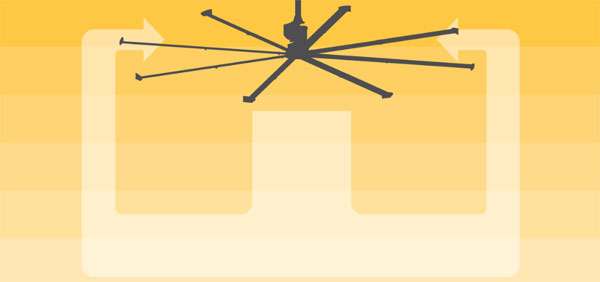 With the majority of facilities not having conditioned space, it can be an afterthought to make steps for a comfortable work environment. Adding aisle and overhead fans, opening dock doors, and wall vents can lead to large productivity gains. A more comfortable employee is a more productive one.
See: How HVLS fans make warehouse air conditioning more efficient
Lighting is an obvious need for efficient operations, and the use of LED is in big demand for the economic benefits, longevity, and quality. However, older facilities have halogen lighting and other conditions resulting in poor lighting. There are great low investment options to retrofit an existing facility, so building this into your future capital plan might yield good economics.
---
What can we help you with?