How to Add Carton Flow to Pallet Racks
Flow storage makes your rack aisles into picking aisles, and you can do it for almost any rack type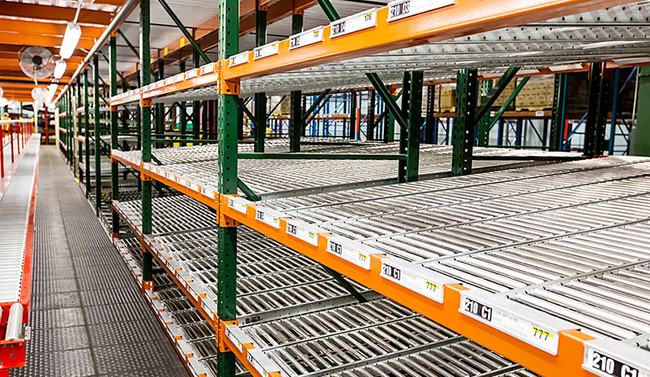 Above: flow storage installed on pallet rack beams in a distribution center
To increase warehouse productivity, reducing the time it takes for people to execute a task is always going to pay off. One way to do that is to concentrate on picking areas so that people are able to get what they need faster and more efficiently. A common gravity flow application is to mount shelves of flow storage on pallet rack so you can mix & match gravity flow and bulk pallet storage in the same structure for both existing and new rack systems.
Whether you're adding flow storage to an existing rack system or building it from new, this guide should help you get started.
What types of rack work with flow systems?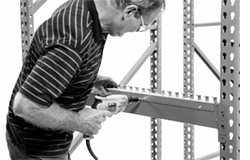 Most carton flow types work in tubular (roll-form) or structural pallet racks from most manufacturers most of the time.
Common upright and beam types can usually be adapted for carton flow, even older rack systems, and newer systems may require little or no modifications at all. There may be a few types of specialized racks that require extensive drilling or other work for adaptation to carton flow, but that tends not to be the case for most rack systems.
Systems like low profile tracks require simple tek screws to attach connectors to the beams
High profile systems sit atop rack beams and require retainer angle installation
Others, like deck systems, are built to drop directly onto pallet rack beams with notches that rest on step beams without additional hardware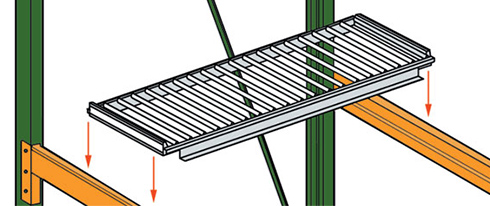 Above: drop-in carton flow on a single-deep rack system
Specifying your beam type
Beams must be measured and defined to ensure you get the right carton flow type for your application. The standards are different for step and structural "C" beams. Here's what you need to know: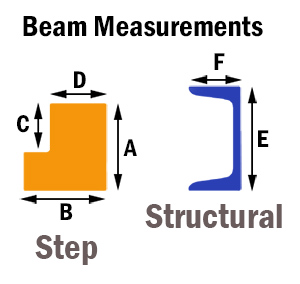 (Step) dimension (inches) total height
(Step) dimension (inches) total depth
(Step) dimension (inches) step height
(Step) dimension (inches) step depth
(Structural) dimension (inches) total height
(Structural) dimension (inches) beam depth
We can help you with multiple beam types and other questions about your rack. It's always useful to know the dimensions, beam width, beam capacities, the measurements above and model numbers if available.
Beam ties are recommended for wider beams to reduce bowing. Beam heights of 3.5" minimum are recommended. For double deep racks, intermediate supports may be required for added flow track capacity and to increase structural integrity.
Setting the pitch

Teardrop and bolt-connection frames usually have the right mounting openings for carton flow systems. When you're using rack beams to support the tracks, the amount of adjustability relies on the available beam spacing—the more adjustable, the better. Most teardrop systems allow 2″ increments, but you'll need to confirm how much your rack allows. You can adjust the flow storage pitch by offsetting front and rear beams. The general guideline is 1″ of offset per 1′ of rack depth (or 4″ for a typical rack). This is a general guideline and will always vary by rack type, flow type and load.
When you install a carton flow level, we recommend that you install one at the recommended angle, test your load(s) and then proceed with the final installation.
More resources
---
Scott Stone is Cisco-Eagle's Vice President of Marketing with more than thirty years of experience in material handling, warehousing and industrial operations. His work is published in multiple industry journals an websites on a variety of warehousing topics. He writes about automation, warehousing, safety, manufacturing and other areas of concern for industrial operations and those who operate them.
What can we help you with?