Shoptalk: Low Clearance Alarm Bars
Warn drivers before they enter and cause damage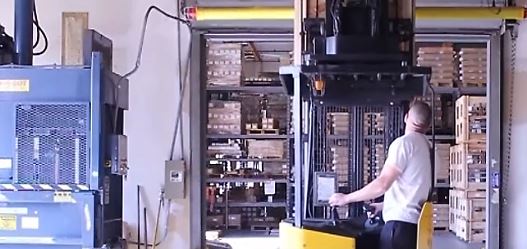 In this installment of Cisco-Eagle's Shoptalk series, Logan reviews how low clearance bars reduce expensive structural damage by alerting drivers to clearance heights before they enter.
Even the best drivers forget to lower the forks when they're in a rush or distracted, and often they hit overhead obstructions. From structural damage to utility line breaks in sprinklers and electrical conduits, not to mention employee injuries from falling loads—all are preventable with low clearance alarms.
These weather-resistant bars are also great for freestanding areas indoor or outdoor, as they are easy to install and can be customized for whatever signage you need to add.
Logan, an employee-owner since 2016, discusses just how a low clearance bar works and what areas within your facility could benefit from its installation.
About Shoptalk
We're driven to help you identify, specify, and implement the right products and systems for your operation.
Every full-time employee owns shares in the company, is provided detailed financial information, and is trained to provide exceptional service. We think owners provide better service, and we can back it up. Our Shoptalk content is a series of informational posts, videos, and other information. We are empowered to get things done for you, and Shoptalk is just one more way we prove it every day.
More Shoptalks
---
What can we help you with?