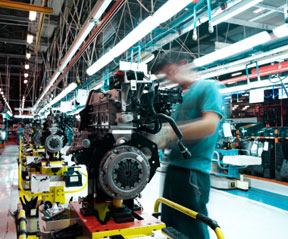 President Obama's State of the Union address focused on manufacturing in the United States – which everyone, no matter their political persuasion, can agree is a vital part of our economy. Countries that don't make things aren't world powers, period.
And the numbers, on the surface, can look dire. According to Forbes Magazine,  22 million manufacturing jobs were lost globally between 1995 and 2002. The U.S. lost hundreds of thousands of manufacturing jobs in that timeframe.
The common belief is that these jobs were palletized and shipped east to China or south to Mexico. While that has happened – we've seen it in our client base more than once – it's only part of the story. The reality is more complicated, and may help us to understand why manufacturing output has increased in the U.S. while jobs have been reduced. Manufacturing output didn't just grow; it rocketed 30% since 1995. China – the supposed vampire of manufacturing employment – has lost a whopping 16 million manufacturing jobs.
In a word, the "culprit" (if you want to call it that) is automation. Robotics is less expensive and significantly more capable – and continues to improve. The same goes for other automation of other kinds.