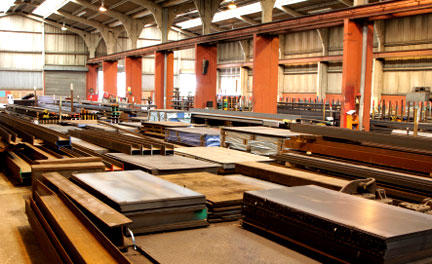 Above: how difficult is it access these sheets?
Sheet metal is one of the most difficult handling challenges out there. It's simultaneously bulky, heavy, somewhat flexible, and prone to damage if handled incorrectly. It often has sharp edges and corners, making it dangerous to manually move and turn. At higher gauges or in bundles, it requires forklifts, cranes or scissor lifts for safe and effective handling. Even a thin sheet, if it's 4 x 8, can be too much for a single worker to handle.
Yet, sheet metal is commonly used in manufacturing and fabrication, so finding better sheet metal storage and handling methods is key. What can you do to handle it better?