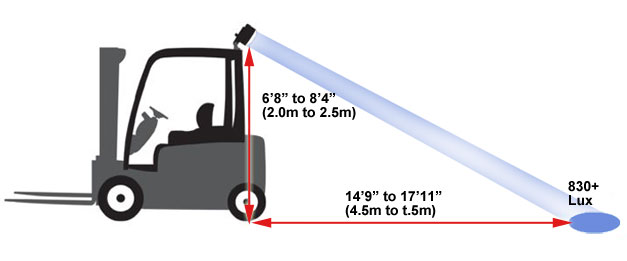 When it comes to pedestrian safety in warehouses, the problem can be plain old attention span
People who aren't paying attention are at the most risk, particularly those who walk near and around forklifts. People don't pay attention because they're busy, worried about deadlines. Or they're absorbed in their smart phone, or in a conversation with someone. The reasons vary, but when forklifts are involved, the results can be deadly.
Most experts agree that the key is training for both the pedestrians and forklift drivers, and that's correct. Others will also point out the need to enhance that training with various facility and equipment upgrades. That's why many companies have installed forklift warning lights, often called "blue lights", that project a disc of light that precedes the forklift as it moves. Since the forklift is typically the most dangerous piece of equipment in any facility that uses it, these types of low-cost enhancements are sensible and easy.